Tea and Tech: Everyday tech skills for seniors
Meet new friends and learn how to get the most out of your smart phone, tablet, or laptop!
Our 5 week everyday tech skills program offers fun and interactive weekly group sessions for seniors, to develop their digital skills. You will be supported and encouraged to make the most of your personal devices in a safe and inclusive learning environment. Come along and learn more!
When and where:
5 week program
Tuesday November 14 to Tuesday December 12
10 am to 12 pm
Port Melbourne Library
Bookings essential
Use the link below or call us on (03) 9209 6644 to secure your spot.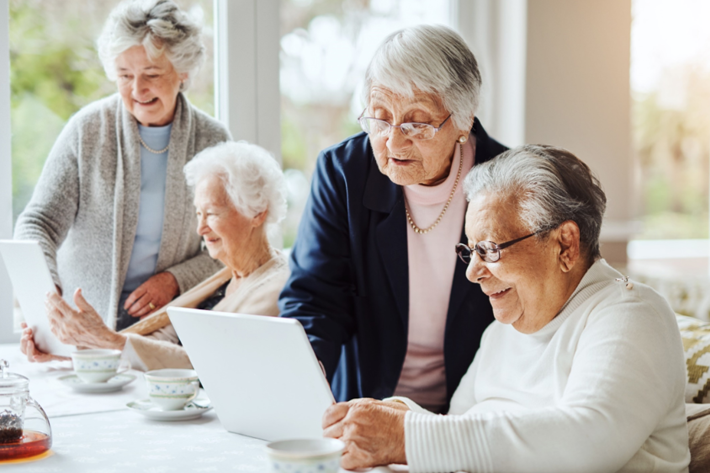 Course content
Our program adapts to your needs, starting with device basics and exploring various tech topics. Each week will focus on a topic, chosen by the group. We'll cover online safety, streaming and accessing eBooks, joining wifi networks, and navigating your personal device. Whether it's learning to send messages or exploring Google Maps, our aim is to make technology accessible to those who are new to the digital world. Join us as we adapt and explore the tech world at your pace.
Accessibility: These sessions are wheelchair accessible.
If you require any additional needs to access and enjoy this event, please contact us so we can help accommodate.
Phone: (03) 9209 6655
Email: library@portphillip.vic.gov.au