Dungeons and Dragons
Join our quests and experience role playing at the library.
Calling all brave adventurers!
Dungeons and Dragons is a game all about telling stories, becoming a character, and having fun. It's set in a fantasy world of swords and sorcery, whether you want to join a pirate gang, explore a jungle, or take part in a political plot is entirely up to you. Everything is your decision, from what you look like, to how you act, to what happens next. Just roll the dice.
Upcoming Sessions: 
Saturday 28 October, 12:00pm - 4:00pm
Sessions are held at St Kilda Library: 150 Carlisle St, St Kilda 3182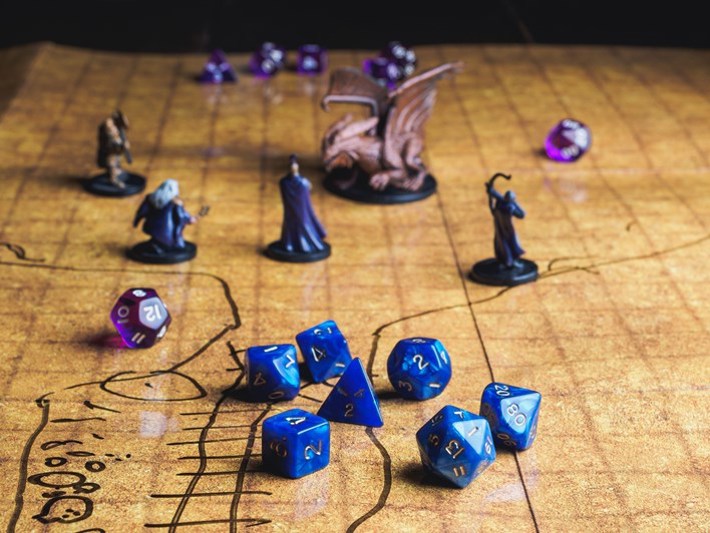 Book a Spot Now!
To book a yourself a spot, hit the button below to let us know what session you would like to be a part of.
The sessions are appropriate for adventurers ages 12+. Spots are limited, so make sure to get in while you can!
Meet our resident Dungeon Master
Jack O'Brien is an actor, voice actor and writer based in Melbourne. Some highlights of Jack's long career include performing Shakespeare in China, or delighting children as Merlin in Alpha Show's King Arthur, to writing and performing in his directorial debut, The Circle, at La Mama.
Jack lives for the story as a DM, making NPCs you love and loathe. On the battlefield Jack runs a tactical game where he often reminds players "Remember, it's the monsters trying to kill you, not me!"