The History of Your House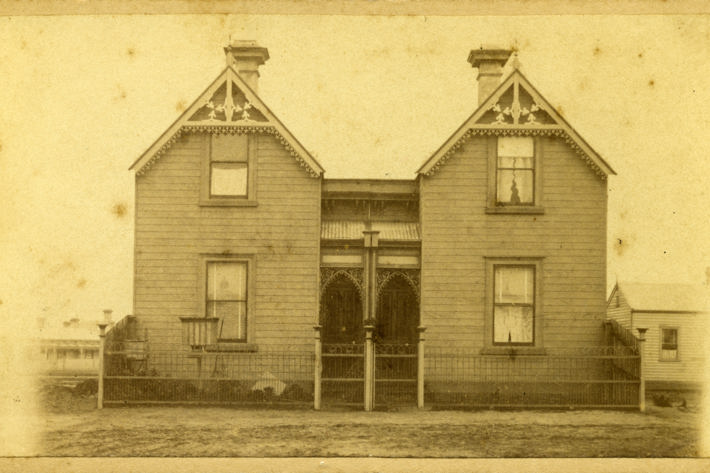 In researching the history of your home or property, two important resources are available for your use. These are the rate books and the Sands & McDougall Melbourne Directories. The complete collection of Sands & McDougall Melbourne Directories from 1857-1974 is available on microfiche at the Port Phillip Heritage Centre. The State Library of Victoria has digitised a selection of the directories (every five years).
Council rate books
The rate books are a source of valuable original research both for local and family history. They list all the rateable properties in the three former municipalities. The main requirement for searching is to have the full address of the property, including the property number. When searching your address please note that prior to 1883 South Melbourne was called Emerald Hill, and prior to 1884 Port Melbourne was called Sandridge. 
The rate book for each year records the properties by:
Name of tenant
Occupation of tenant
Name of owner
Address of property
Number of rooms
Fabric of dwelling: brick, wood, iron
Occasionally numbers of people residing in dwelling
Net annual value of property.
The following rate books are fully indexed and available on microfilm at the Port Phillip Heritage Centre.
Emerald Hill rate books from 1855 to 1883
South Melbourne rate books from 1883 to 1938
St Kilda rate books from 1857 to 1961
Sandridge rate books from 1860 to 1884
Port Melbourne rate books from 1884 to 1965
The rate books have been digitised up to 1900, and are available on Ancestry, searchable by personal names only.
City of Melbourne valuation books 1843-1860
Valuation books are much the same as rate books, and can be used when rate books are unavailable. These City of Melbourne valuation books list properties which were erected before Emerald Hill (pre-1855), St Kilda (pre-1857) and Sandridge (pre-1860) became separate municipalities.   
The books are arranged in Wards. St Kilda and Emerald Hill were both in Lonsdale Ward, and Sandridge was in MacArthur Ward. There are no indexes to these books. The valuation books are on microfiche (1843-1861) and microfilm (1851-1855).
For more information or assistance researching the history of your house contact the Local History team.