Library hours and locations
We offer five library locations across the City of Port Phillip. Each locations offers collections, services and facilities for our diverse community.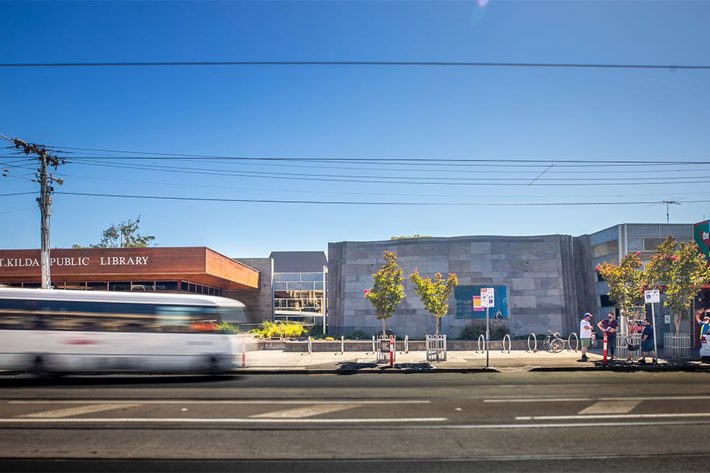 All Libraries will be closed from Friday 2 April through to Monday 5 April, this is due to the Easter holiday. Regular hours will return again from Tuesday 6 April.
Monday

10 am to 5 pm

Tuesday

10 am to 8 pm

Wednesday

10 am to 5 pm

Thursday

10 am to 5 pm

Friday

10 am to 5 pm

Saturday

10 am to 5 pm

Sunday

2 pm to 5 pm
Monday

10 am to 2 pm

Tuesday

2 pm to 6 pm

Wednesday

10 am to 2 pm

Thursday

10 am to 2 pm

Friday

10 am to 2 pm

Saturday

10 am to 2 pm

Sunday

Closed
Monday

2 pm to 6 pm

Tuesday

Closed

Wednesday

2 pm to 6 pm

Thursday

Closed

Friday

2 pm to 6 pm

Saturday

10 am to 2 pm

Sunday

Closed
Monday

10 am to 6 pm

Tuesday

10 am to 5 pm

Wednesday

10 am to 5 pm

Thursday

10 am to 6 pm

Friday

10 am to 5 pm

Saturday

10 am to 2 pm

Sunday

Closed
Monday

10 am to 5 pm

Tuesday

10 am to 6 pm

Wednesday

10 am to 5 pm

Thursday

10 am to 8 pm

Friday

10 am to 6 pm

Saturday

10 am to 5 pm

Sunday

10 am to 5 pm